What to consider when choosing a coworking space
The range of coworking spaces in Switzerland is not only large, but also very diverse. It can be anything from family office communities to large-scale spaces with several hundred workstations. But not only in terms of size, but also in terms of location, architecture and furnishings, technical infrastructure, and catering and event offerings, there is a considerable bandwidth. Accordingly, prices per workplace also vary substantially.
So how do you find the ideal coworking space? The proof of the pudding is in the eating: A (usually free) trial day is the best way to evaluate the candidates on your shortlist.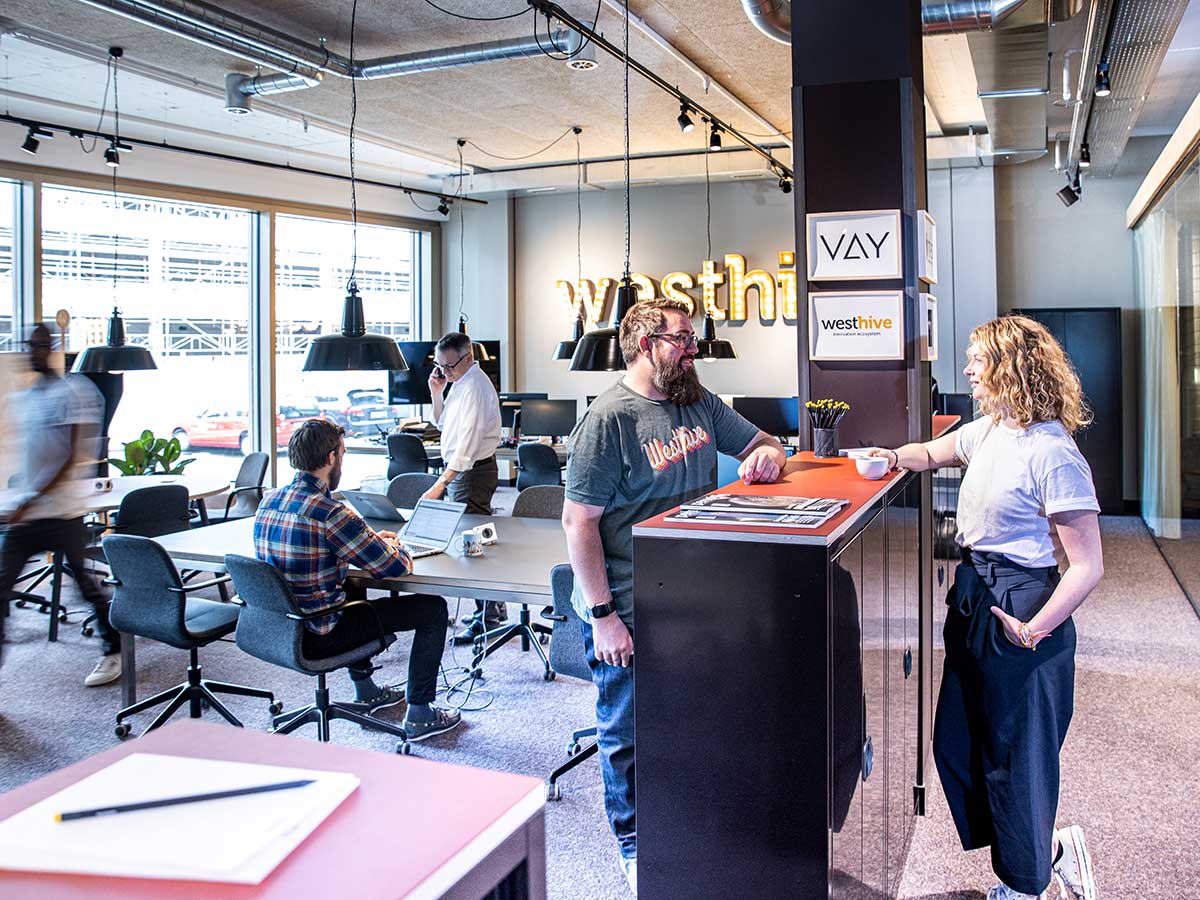 What makes a good coworking workspace? The answer is probably somewhat different for every coworker. But the criteria for choosing a coworking space are essentially the same at the end of the day. Here comes our checklist with the most important aspects to consider when testing a coworking space.
Location
Good accessibility by public transport is crucial for coworkers as well as for their customers and visitors, especially since parking spaces are usually only available in limited numbers.
Desk
To be able to work productively, you absolutely need a sufficiently large desk, a comfortable chair, daylight plus good lighting, enough power outlets and fast WiFi.
Space
Certain people prefer to sit in a larger space with other people – others prefer their quiet and a little more privacy. A good coworking space offers both open-space workstations and separated areas to serve both needs.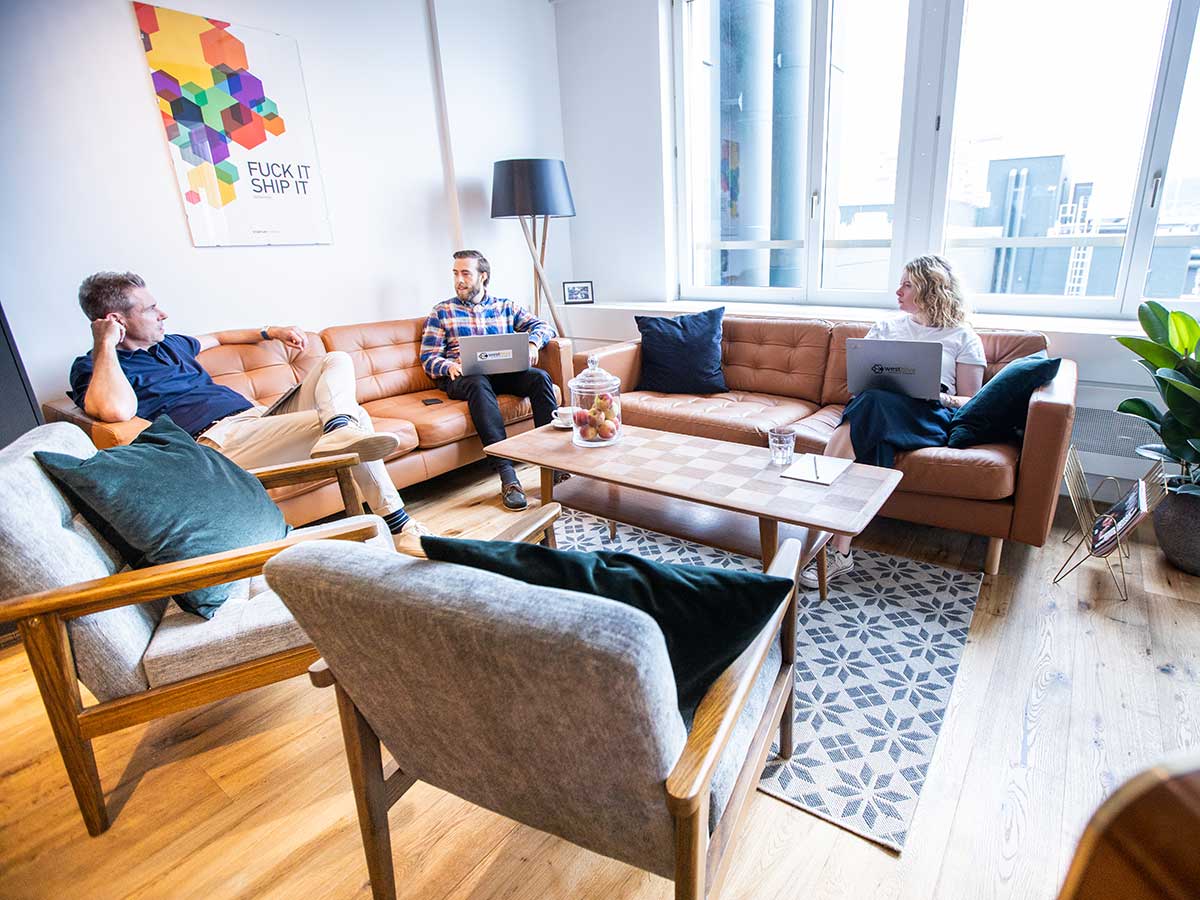 Meeting rooms and meeting corners
For customer presentations, job interviews, team meetings and workshops, every good coworking space offers meeting rooms of various sizes that can be rented by the hour. These should at least be equipped with a beamer or large screen as well as a whiteboard or flipchart.
It is important to have a balance between desks and meeting rooms so that you can still find a suitable room even if meetings are scheduled at short notice. For more informal meetings, coworking spaces also offer meeting niches, seating areas, a lounge or a café.
Phone booths
One of the bigger challenges in a coworking space is making phone calls. Anyone talking on the phone in an open space disturbs the other coworkers and cannot have confidential conversations. Retreats for phone calls are therefore mandatory – be it actual phone booths or shielded seating areas.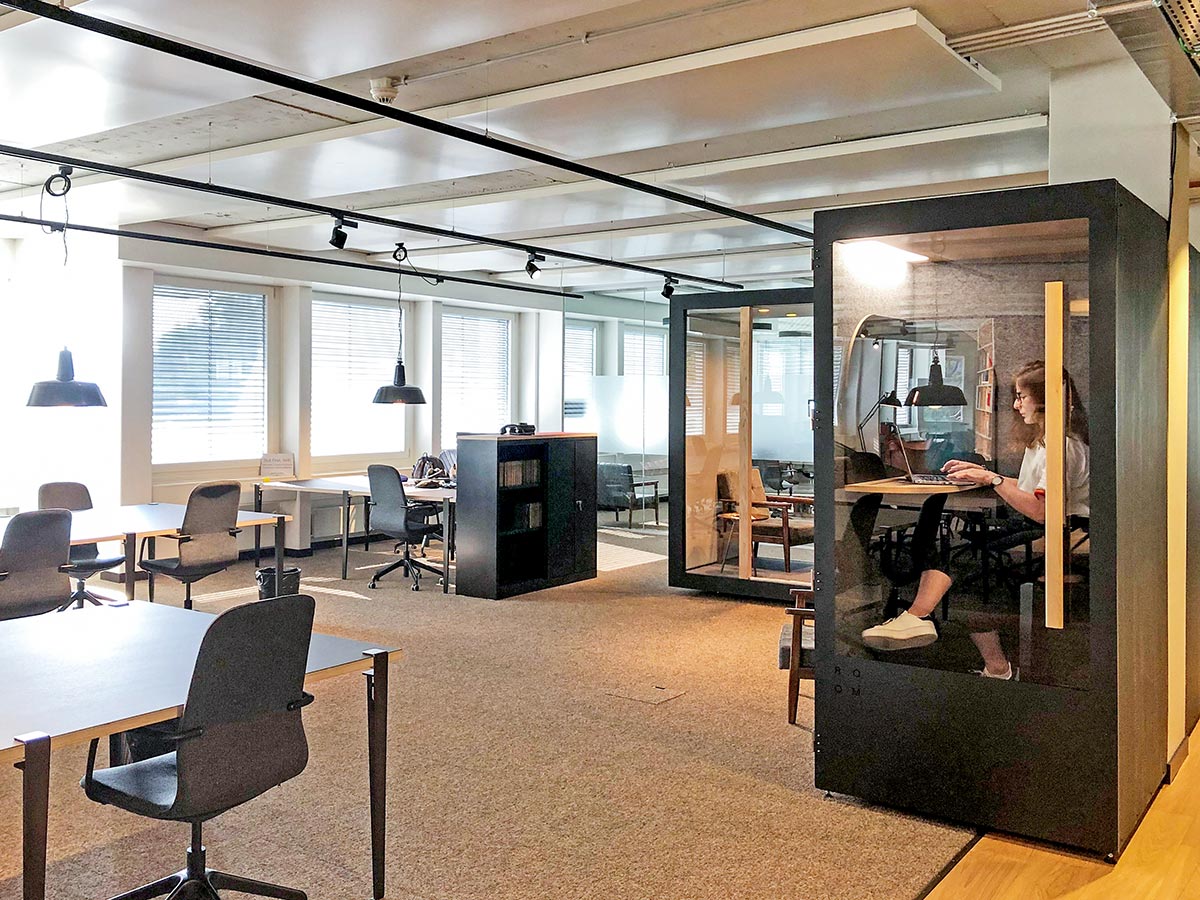 Storage space
At a minimum, a coworking space offers a lockable locker for each coworker. Depending on the business you run, rentable storage space is also useful.
Temperature & fresh air
The indoor climate, i.e. heating/cooling and ventilation, should not be underestimated. If it is too cold, too hot, too stuffy or too drafty, motivation and productivity drop surprisingly quickly.
Catering options
If you work hard, you need to eat properly. Ideally, a coworking space has its own restaurant or bistro with a varied menu – or there is a corresponding offering within walking distance.
A fair compromise is vending machines with fresh food, such as those operated by Felfel. At a minimum, you can expect a coffee machine and a selection of cold drinks in a coworking space.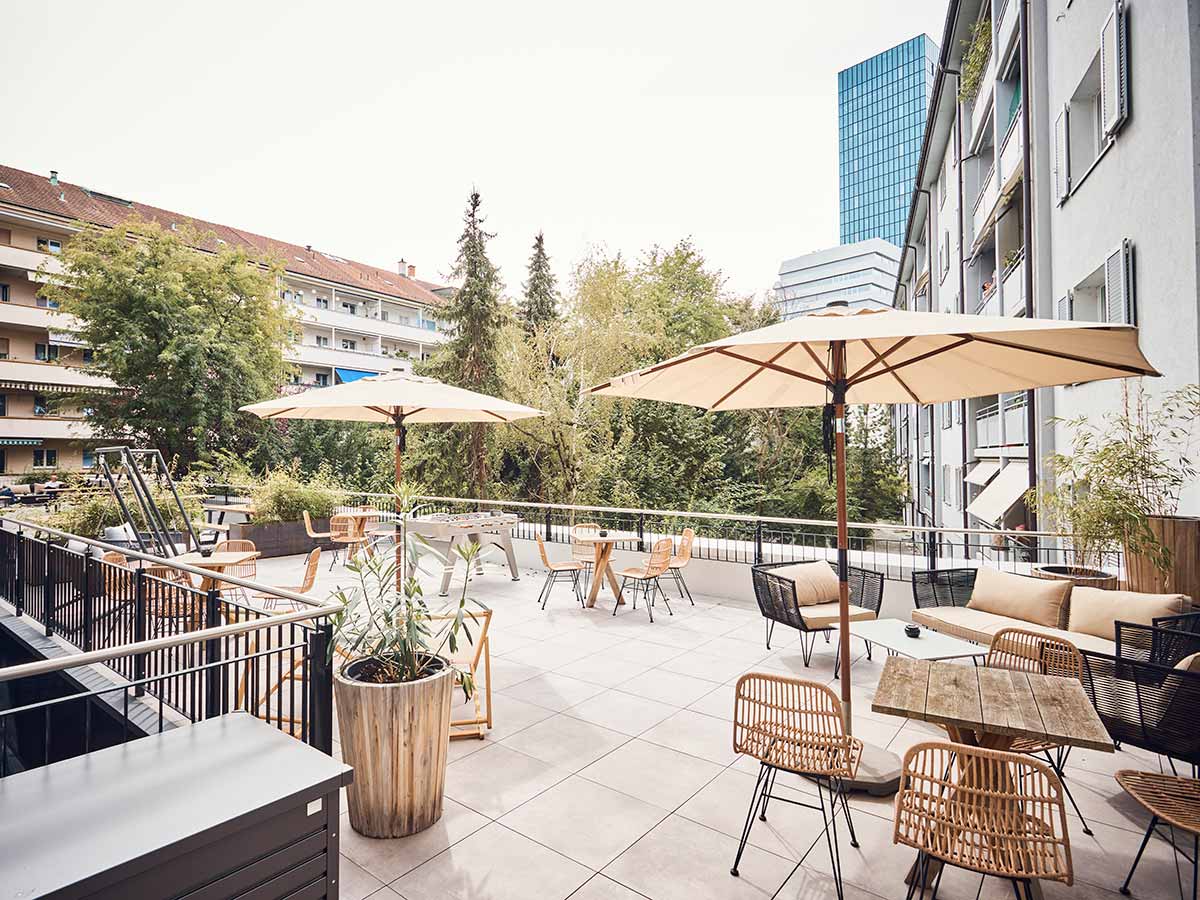 Games
Not a must-have, but a nice-to-have are a pool table or a «Töggelichaschte» for a little break or post-work game.
A trial day provides clarity
Many of the above criteria can already be checked on the website of the coworking space or during a short guided tour. However, certain things can only be realized when you work on site for at least one day.
To find out whether hard facts and soft facts really fit, it is best to spend a trial day in the respective space to test it under realistic conditions. Such trial days are free of charge with most providers and are highly recommended before signing a contract.
Free trial day at Westhive
Are you looking for a coworking space in the Basel, Geneva, Zug or Zurich area?
Westhive operates modern, well-equipped coworking spaces at fair conditions in seven central locations. Book your free trial day now and see for yourself!