Zurich, 4 November 2020 – Until now, Westhive has been known for flexible workplaces and team offices in urban locations. Now, the offer is expanding to include a location for work away from work: under the name «Westhive Retreat», a location for workshops, strategy meetings and offsites is being created in the Grisons Alps in collaboration with Berghuus Radons. Westhive Retreat opens later this year- and can be booked now.
«From the beginning, we wanted to expand the Westhive ecosystem with locations for undisturbed meetings away from the daily business» says Andreas Widmer, co-founder of Westhive. «With Berghuus Radons, we have now found the perfect location and the ideal partner».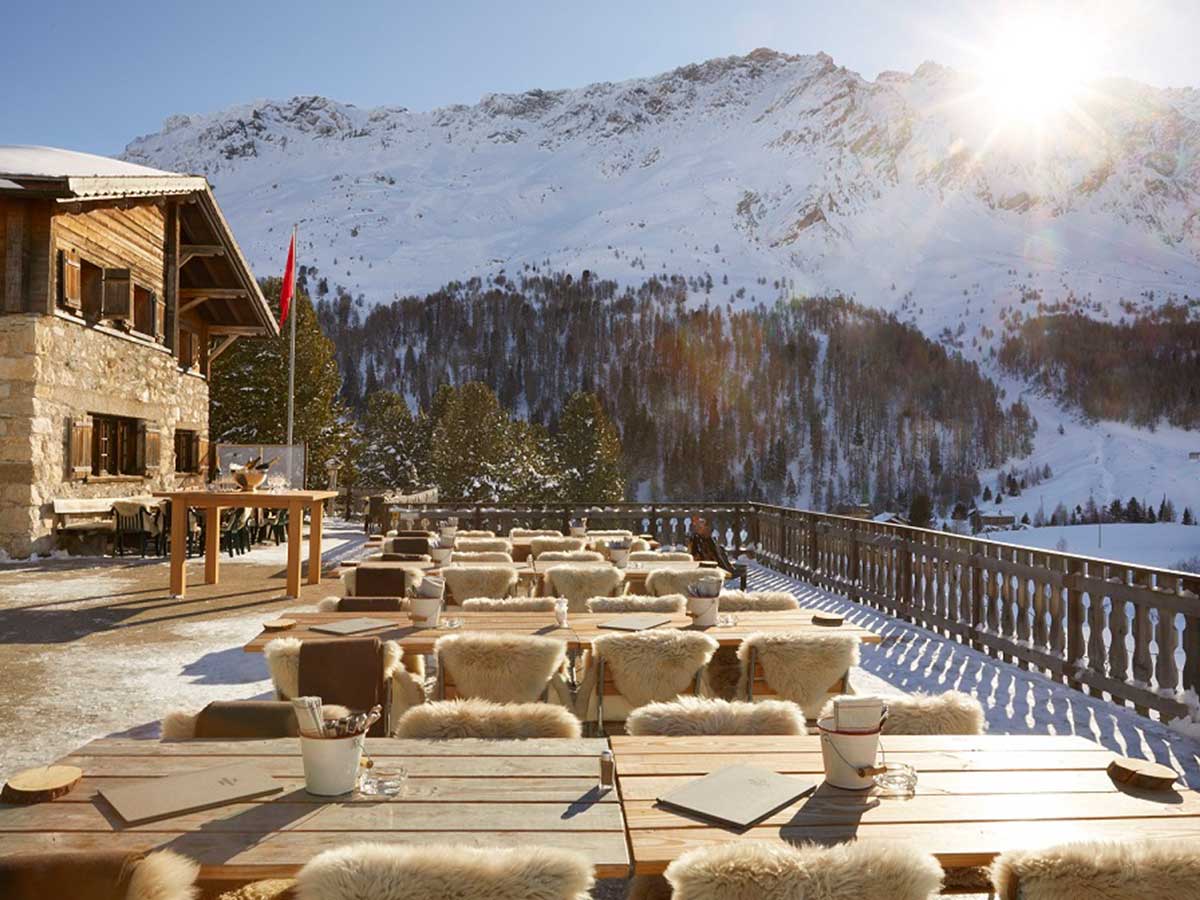 The Berghuus is located above Savognin and can be reached in just under two hours from Zurich. Once there, visitors can enjoy a spectacular natural panorama at an altitude of 2000 metres. «We can't think of a better place to strategise and plan,» says Widmer. «The nature is incredibly inspiring, and the rooms at Berghuus are perfect for seminars and conferences.» The offer is rounded off by culinary delights that leave nothing to be desired, as well as twelve rooms designed to a high standard.
«Westhive Retreat» adds a crucial component to the existing Westhive offering. «Strategy meetings in particular have always taken place away from the day-to-day business,» says Widmer. «As a provider of office space and workspaces, this expansion is a logical step. Westhive members should not only be able to do their day-to-day work here, but also find space for a targeted retreat. With the «Westhive Retreat» we can now offer this component as well. And our members can move around the Berghuus Radons in the same system without friction, have access to the same infrastructure and expect a top level of service.»
About Westhive
Westhive AG is one of the largest providers of flexible office solutions in Switzerland. Almost 1,000 workstations with a complete service infrastructure are available at the Zurich locations on Hardturmstrasse, in the Hürlimann Areal, on Seestrasse in Wollishofen, on Bleicherweg and in Rosental Mitte in Basel. Other locations are in the pipeline. Prominent Westhive members include strategic partner Swiss Startup Group, Valora Digital Innovation Lab, AMAG Group's Innovation & Ventures Lab, Concordia Insurance, Too Good to Go and over 25 different start-ups and companies from a wide range of sectors.
More Information
Claus Bornholt
[email protected], 079 621 68 13
Westhive AG, Hardturmstrasse 161, 8005 Zürich
www.westhive.com