Zurich, 24. September 2019 — Coworking provider Westhive is increasing the capacity of its main location at Hardturmstrasse 161 by more than 25 percent. The new "Mountain View" space on the 6th floor offers an additional 80 workstations, a roomy ideation room and a fitness room. Another highlight is the roof terrace bar, which offers an impressive view of many architectural landmarks in Zurich West as well as the Üetliberg. Following the successful launch of "Skyspace" this spring, "Mountain View" is already the second expansion of Westhive Hardturmstrasse, which only opened in April 2018.

Weil nach nur eineinhalb Jahren Betrieb die Kapazitätsgrenzen fast erreicht sind, vergrössert die Coworking-Anbieterin ihr Angebot ab Frühling 2020 signifikant. Mit den 80 zusätzlichen Arbeitsplätzen im 6. Stock der Hardturmstrasse 161 stehen im Westhive insgesamt 360 Arbeitsplätze zur Verfügung.
«Wir investieren nicht nur in die Quantität, sondern auch in die Qualität unseres Angebots», sagt Bruno Rambaldi, Mitgründer und verantwortlich für die Expansionsstrategie des Unternehmens. «Der Ideation Room, der Fitnessraum und die Rooftop Bar werden das Westhive Hardturmstrasse zu einem noch attraktiveren Arbeitsort machen.»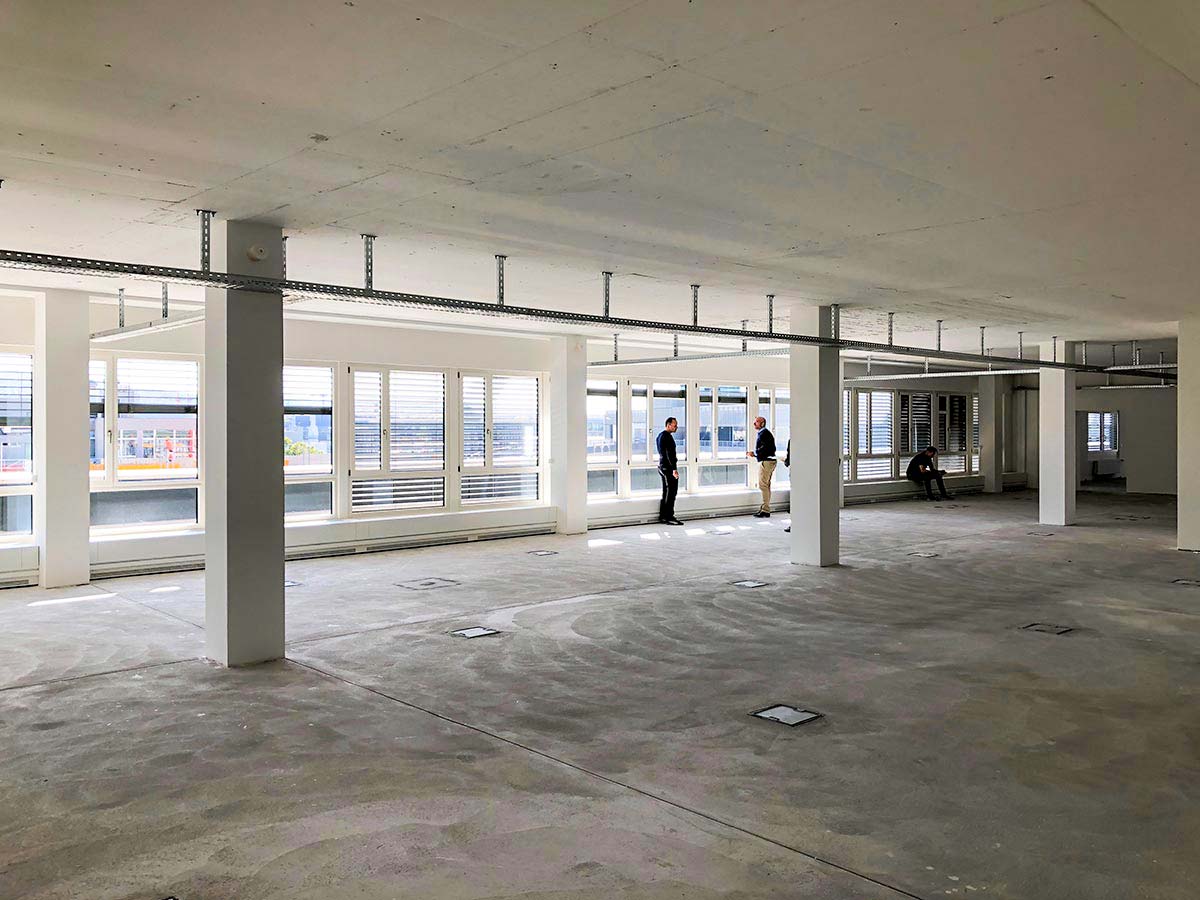 Der sogenannt Ideation Room erlaubt es Innovations-Teams, für ein, zwei Tage in einem völlig anderen Umfeld zu arbeiten. Dieser Raum ähnelt mehr einem Wohnzimmer als einem Büro, was den Innovationsprozess stimulieren soll. Der neue Fitnessraum steht allen Westhive Members offen, während die Dachterrassen-Bar mit ihrer 270-Grad-Aussicht auf die Sonnenuntergänge über dem Üetliberg sowohl für öffentliche als auch für private Events zur Verfügung steht.
Bruno Rambaldi: «Wir sind absolut begeistert, dass wir diese zusätzlichen 780 Quadratmeter im gleichen Gebäude anbieten können. Dies erlaubt es uns, die steigende Nachfrage nach Arbeitsplätzen an unserem Hauptstandort zu befriedigen. Und die Expansion geht weiter: Westhive wird schon sehr bald weitere Standorte in der Zürcher City eröffnen.»
Über Westhive
Die Westhive AG eröffnete im April 2018 ihre erste Coworking Location an der Hardturmstrasse 161. Zusammen mit der Westhive Library im Zürcher Hürlimann Areal und dem Westhive Skyspace stehen heute rund 400 Arbeitsplätze mit einer kompletten Service-Infrastruktur zur Verfügung. Prominente Westhive Members sind u.a. der strategische Partner Swiss Startup Group, das Valora Digital Innovation Lab, das Innovation & Ventures Lab der AMAG Gruppe, der LafargeHolcim Startup MAQER sowie über 25 verschiedene Startups unterschiedlichster Branchen.
Weitere Informationen
Claus Bornholt
[email protected], 079 621 68 13
Westhive AG, Hardturmstrasse 161, 8005 Zürich
www.westhive.com