Zurich, 15 February 2022 – Westhive AG, provider of coworking and flexible office solutions, looks back on a successful financial year. A significant increase in occupancy rates at all locations led to a 33% increase in turnover – with a positive EBITDA. This makes 2021 the most successful year in the company's history. With the opening of new sites in Zug, Zurich and Basel, the next major growth step is on the horizon in 2022. The Covid pandemic is seen as one of the driving forces behind the current wave of flexibility in the office space market.
While the beginning of the year was still affected by the strict Corona measures – lockdowns, travel bans, forced closures – the low number of cases during the summer boosted business in the second half of the year. In addition to new customers, a significant part of the growth came from existing customers. «Across all sites, we now have an occupancy rate of just under 75%. This is a fantastic figure – even by international standards – especially when you consider that we are only just emerging from the worst economic crisis in modern times,» says Claus Bornholt, co-founder of Westhive.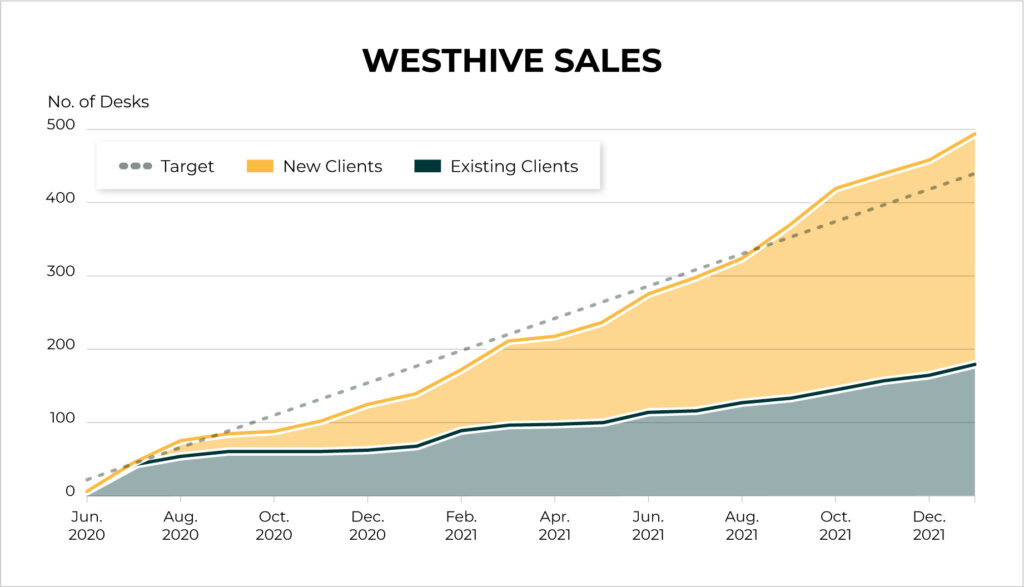 «In the medium term, we see the pandemic as an accelerator,» continues Bornholt. According to a study by JLL, an international real estate consultancy, the flex space segment was already growing significantly faster than the traditional office market in the decade before COVID (22 percent) – and is now poised for an even bigger growth spurt. JLL expects flexible space to account for around 30 per cent of the market by 2030. Most of this growth will come from the large and mid-sized corporate segment, which is looking for more flexibility in its office space strategy in the wake of the pandemic. «We are also seeing this trend,» confirms Claus Bornholt. «The majority of our new customers in the last twelve months are rock-solid, traditional companies that are either giving up their fixed offices altogether or specifically supplementing them with flexible space».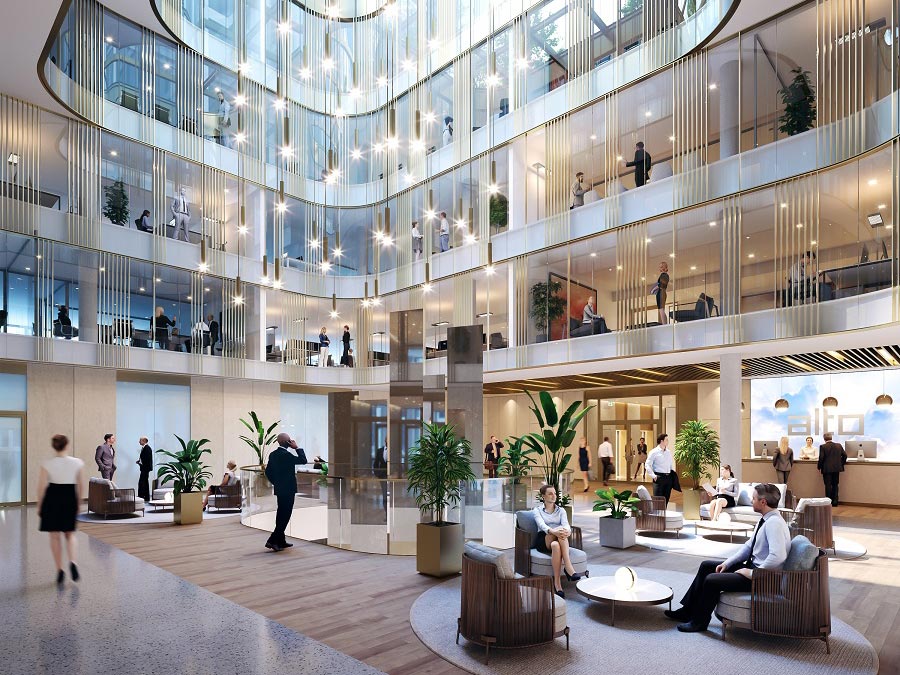 In 2022, Westhive will open three new flex space locations in Zurich, Zug and Basel, followed by Geneva in 2023. This will bring total capacity to well over 2000 workstations. Around 90 per cent of these will be in private team offices rather than the open space environments typically associated with coworking. «For us, demand is mainly focused on private offices,» explains Claus Bornholt, «especially when it means replacing the previous offices.» With an occupancy rate of more than 80 per cent, private offices contributed significantly to the good annual result.
The rental of meeting rooms and business with events and conferences remained under pressure. The high infection rates in the autumn led to a wave of cancellations before Christmas, so that the events business in 2021 remained below expectations. «We hope that this year we will see a more relaxed infection situation in the autumn,» says Bornholt. «Then the catering and events sector can finally take off again.»
About Westhive
Westhive AG is one of the largest providers of flex space and flexible office solutions in Switzerland. Over 1100 workstations with a complete service infrastructure are available at Rosental Mitte in Basel and the Hardturm, Hürlimann Areal, Seestrasse, Zollikon, Bleicherweg and new Stettbach Mitte and Zollikon locations in Zurich. Further locations in Geneva, Basel and Zug will open in 2022 and 2023. Prominent Westhive members include strategic partner Swiss Startup Group, Valora, AMAG Innovation & Ventures Lab, Galenica, Philips, Concordia Insurance, Sparrow Ventures (Migros), Unity, Too Good to Go and over 100 different start-ups and companies from a wide range of sectors.
More information
Claus Bornholt
[email protected], 079 621 68 13
Westhive AG, Hardturmstrasse 161, 8005 Zürich
www.westhive.com