Zurich, 18 February 2021 – Westhive AG, one of the largest providers of flexible office space in Switzerland, continued its strong growth in the Corona year 2020. The number of tenants increased by more than 50 per cent, despite closures and home offices. There were virtually no departures of existing tenants. Due to continued strong demand, Westhive has announced new locations in Geneva, Basel, Zug and Zurich for the next 12 to 24 months.
2020 was a difficult year for most companies. The pandemic was also the defining issue for Westhive, with a far-reaching impact on all business areas: Gastronomy – closed. Events – banned. Office rental – home office compulsory.
The general conditions were therefore extremely unfavourable. The two new Westhive locations in Basel Rosental Mitte and Zurich Wollishofen had to be opened in the middle of the first closure. Summer parties were cancelled, Christmas parties were cancelled, meetings were held almost exclusively with masks on.
Nevertheless, the overall balance for 2020 is positive. With Basel Rosental, Zurich Wollishofen and the Westhive retreat in Berghuus Radons, the number of locations has grown to six. And a successfully completed financing round in the first half of 2020 has laid the foundations for further expansion – because demand is intact.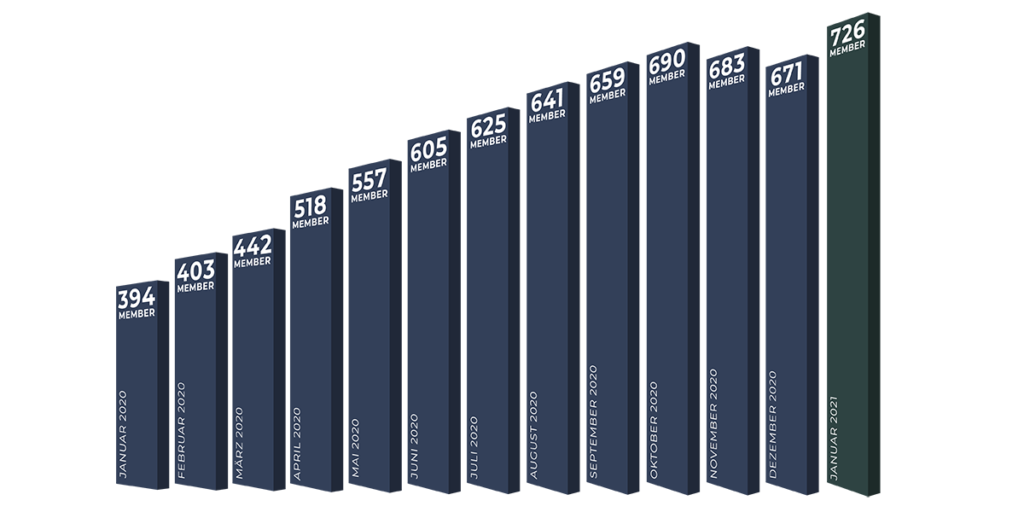 Colliers International, a global consultancy specialising in the real estate industry, expects flexible office space to account for a double-digit percentage of the total market in the medium term. Today, it is only one to two percent in Switzerland. «If you look at these figures,» says Andreas Widmer, co-founder of Westhive, «you have to assume that this market will also grow strongly in Switzerland in the next few years.» The year of Corona clearly shows how much the signs point to growth: the number of Westhive tenants has increased by more than 50 percent. «We are seeing continued demand for flexible offices and workspaces,» says Widmer, «even now that home offices are mandatory. But what we're most pleased about is that we haven't lost any members.»
A new growth spurt is predicted for the industry, especially in the post-pandemic period. Companies will increasingly turn to coworking spaces and serviced offices – to increase their flexibility when space requirements change at short notice, and to avoid the high investment in fit-out combined with long lease terms. It therefore comes as no surprise to Andreas Widmer that the corporate tenant segment in particular – with tenants such as AMAG, Valora, Concordia Insurance and Galenica – has seen growth: «We have recently received more enquiries from larger companies», he explains, «who are looking for alternatives to the ten-year commercial lease».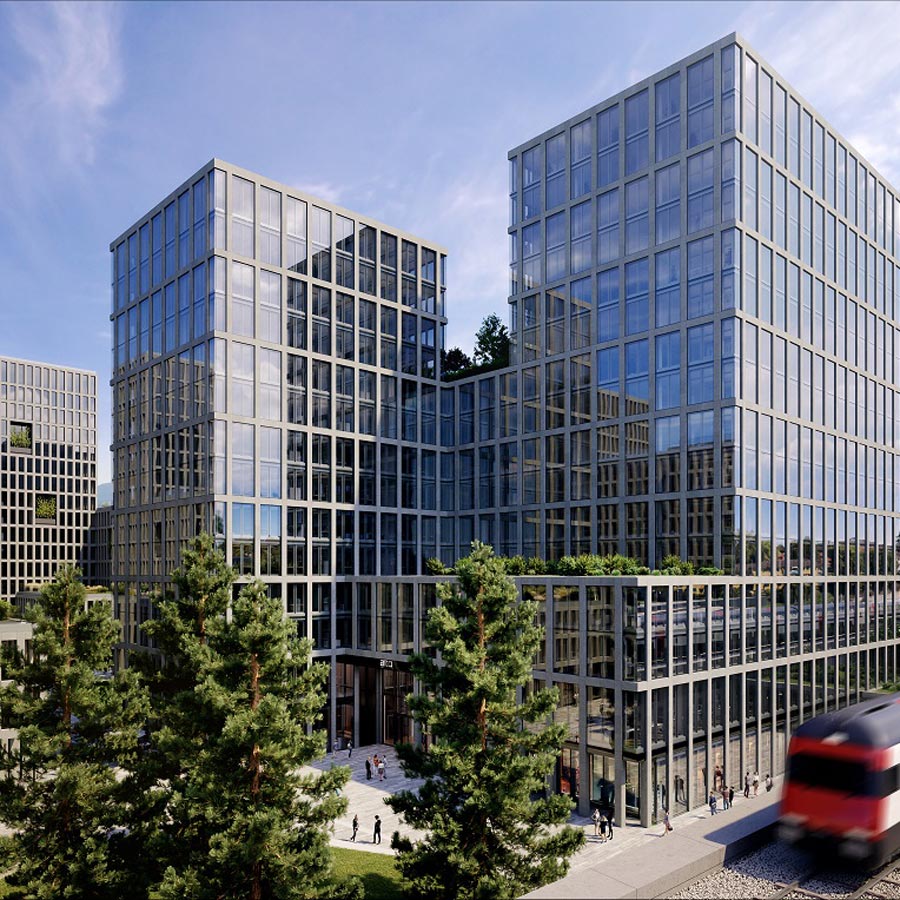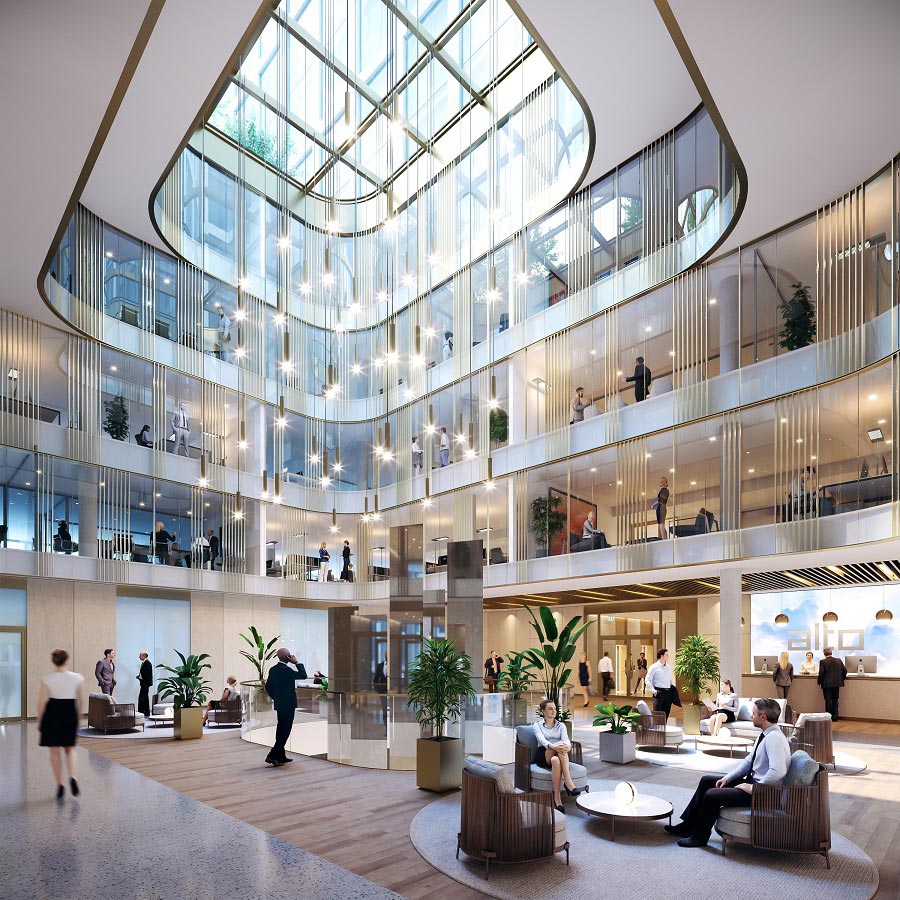 Westhive is planning four more locations in the next 24 months: new locations will open in Basel, Zurich Stettbach and Zug in early 2022, followed by Geneva in early 2023. «When planning these locations, we were able to incorporate all the findings from the previous projects,» says Widmer. «All the locations have a high proportion of private offices, which is where we see the greatest demand. And there will be an excellent range of meeting rooms, event space and catering at all locations.» Geneva in particular will stand out in this respect. Here, in the new Alto Pont-Rouge, a location of superlatives is being created on some 4,500 square metres: private offices, a dedicated fitness centre for Westhive members, a catering area with two restaurants and a roof terrace, as well as a large event and conference centre.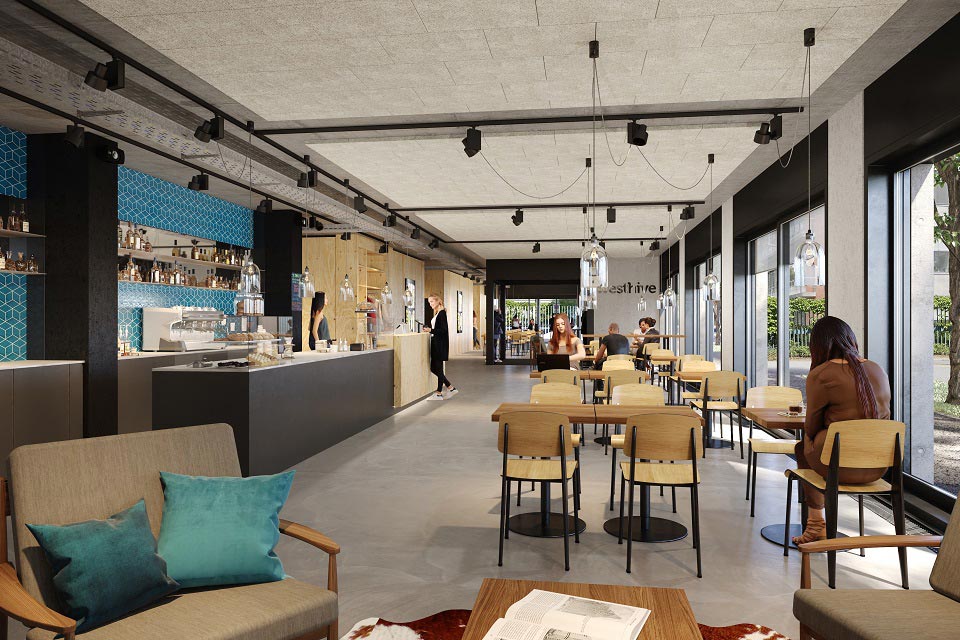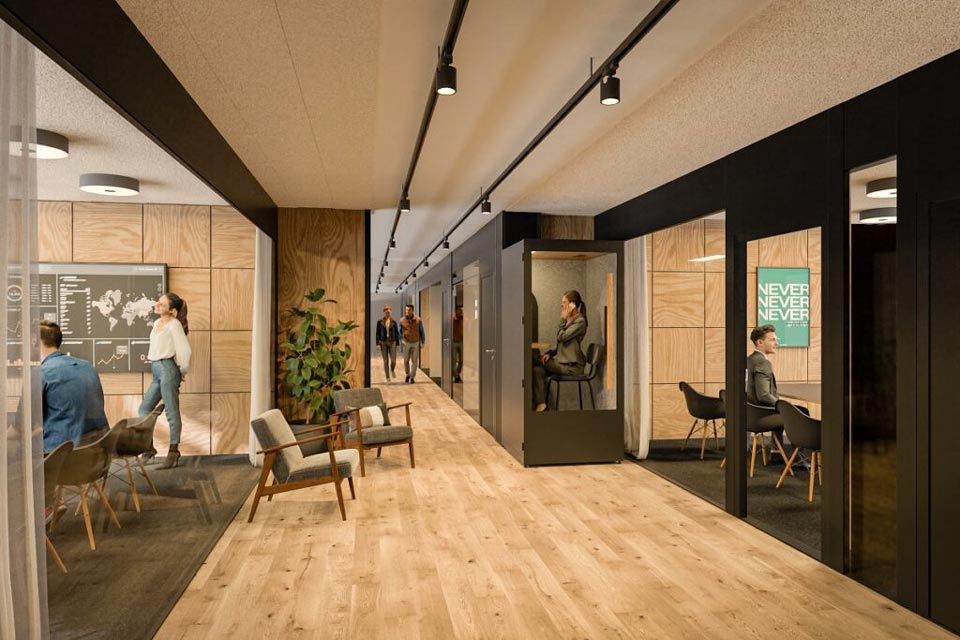 In total, around 1,000 workplaces will be created on almost 10,000 square metres at the four new locations. Westhive now offers a total of over 2,000 flexible workstations and office spaces in Zurich, Geneva, Basel and Zug. More locations and collaborations for flexible work options, as well as seminars, workshops and events, are in the pipeline.
«Our vision is simple,» says Andreas Widmer. «Spaces have a huge impact on people. We want to offer the optimal spaces for every form of productivity: For concentrated work. For focused creativity. For spontaneous exchange. For informal togetherness. Everything that companies, teams and freelancers need for their work – infrastructure as well as services – they should be able to get from Westhive conveniently and with a high degree of automation. That's what motivates us and that's what we're working towards.»
About Westhive
Westhive AG is one of the largest providers of flexible office solutions in Switzerland. Almost 1,000 workstations with a complete service infrastructure are available at the Zurich locations Hardturm, Hürlimann Areal, Seestrasse in Wollishofen, Bleicherweg and in Rosental Mitte in Basel. Further locations in Geneva, Basel, Zurich and Zug are in preparation. Prominent Westhive members include the strategic partner Swiss Startup Group, Valora, the AMAG Innovation & Ventures Lab, Galenica, Concordia Versicherungen, Too Good to Go and over 50 different start-ups and companies from various sectors.
More information
Claus Bornholt
[email protected], 079 621 68 13
Westhive AG, Hardturmstrasse 161, 8005 Zürich
www.westhive.com