Zurich, 9 November 2021 – Westhive AG, one of the largest providers of flexible office space in Switzerland, achieved record growth in the third quarter. Not only did the company record the highest quarterly turnover in its history, but the occupancy rate of its locations also rose to an all-time high. The main driver of this strong growth is the increased demand for flexible office solutions as an alternative to traditional commercial leases.
Q3 was a record quarter for Westhive in every respect. In terms of new office lettings, it exceeded the best quarter in its history by 20 per cent. Revenue growth was even more positive: The increase over the third quarter of last year is 34 per cent. In addition to the strong increase in demand for flexible office space, the booking of meeting rooms and the events business also contributed to the good result.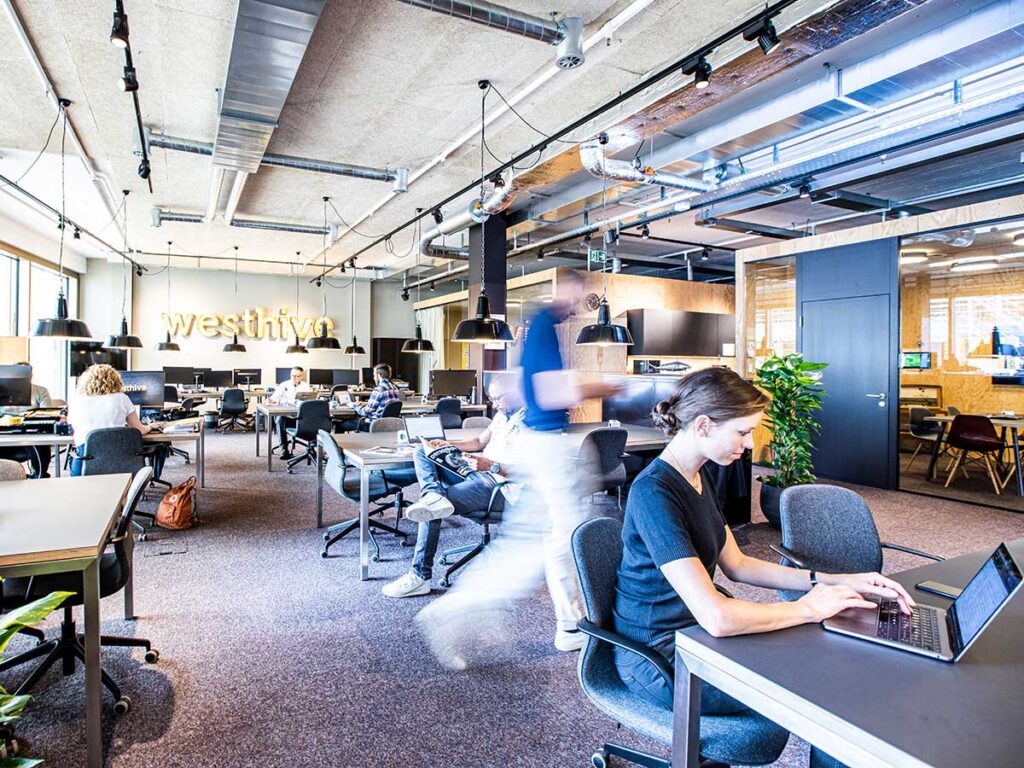 «We are experiencing a massive increase in demand across the board,» says Andreas Widmer, co-founder of Westhive. «People finally want to collaborate properly again – and not just virtually,» Widmer continues. Another phenomenon can be observed: «The nature of the requests has changed in recent years,» explains Widmer. «We now receive more requests for larger teams of 20, 50 or even 100 people. These requests come from the corporate environment or from larger SMEs.» Many of these companies are now looking for a more flexible and simpler solution to their workplace needs. Flexible office space either serves as a complement to their own offices – or they opt for a flexible 'office as a service' model altogether. «The paradigm shift we have seen in other industries is now taking hold in the office market,» says Widmer: «Access instead of ownership has arrived in the world of office workplaces.»
The strong growth is also driving further expansion plans. Westhive Stettbach Mitte will open in February 2022, followed by Zug and Basel in the summer and Geneva Pont-Rouge in 2023. The Hardturm location will also undergo a major extension in February 2022, with a significant expansion of the event and meeting space for members and external guests to follow later in the year.
About Westhive
Westhive AG is one of the largest providers of flexible office solutions in Switzerland. More than 1100 workstations with a complete service infrastructure are available at the Zurich locations Hardturm, Hürlimann Areal, Seestrasse, Bleicherweg and the new Stettbach Mitte, as well as in Basel's Rosental Mitte. Further locations in Geneva, Basel and Zug have already been announced. Prominent Westhive members include strategic partner Swiss Startup Group, Valora, AMAG Innovation & Ventures Lab, Galenica, Philips, Concordia Insurance, Sparrow Ventures (Migros), Too Good to Go and over 50 different start-ups and companies from a wide range of sectors.
Weitere Informationen
Claus Bornholt
[email protected], 079 621 68 13
Westhive AG, Hardturmstrasse 161, 8005 Zürich
www.westhive.com