10 tips for finding the ideal location for a team event at the turn of the new year
The same procedure as every year: Although winter is still far away, the Christmas dinner for your company already needs to be organized. Because good locations – especially in cities like Zurich, Basel or Geneva – are quickly booked up. So it's worth looking early for a restaurant with suitable premises and a good catering offer. Here are the 10 most important tips for your company Christmas dinner.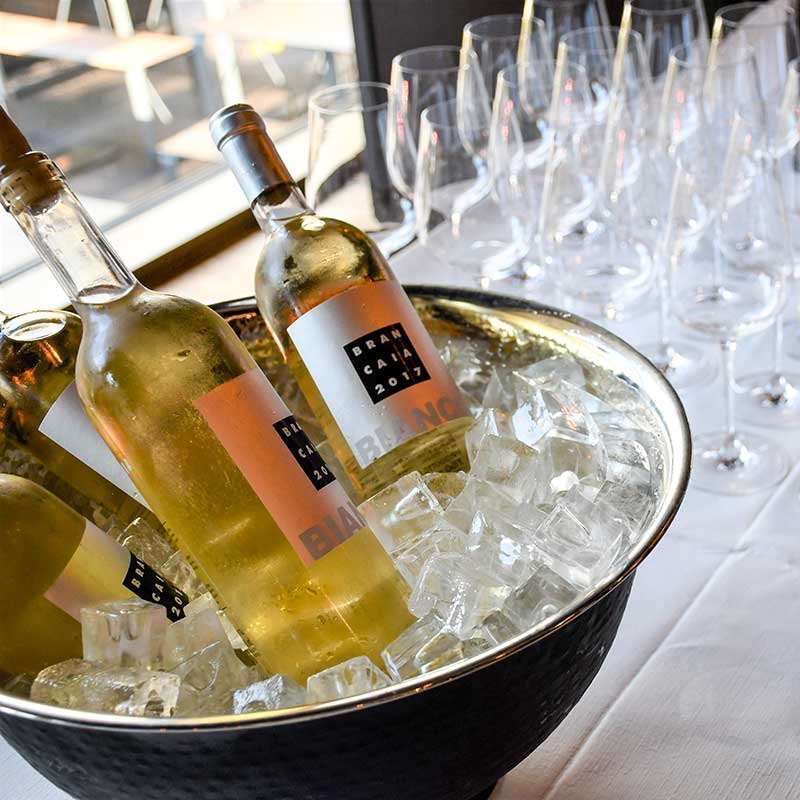 Tip 1: Pick a good date
The last Friday before Christmas is the most obvious date for a company Christmas dinner: Everyone is already in a Christmas mood, and the weekend provides a good opportunity to cure any hangovers. However, this date also has several disadvantages: Firstly, there are a lot of Christmas dinners taking place – good restaurants are therefore fully booked and prices tend to be higher. Secondly, everyone is in pre-Christmas stress (year-end closing, gift shopping) and may not be too happy about the invitation. And thirdly, many people use the Christmas holidays for a vacation and leave the weekend before – so you risk a lot of cancellations.
What alternatives are there? Other days of the week can work well, especially if you want to offer your employees a fine meal but don't necessarily an excessive party. After all, if the next day is a working day, everyone involved knows that the round will break up around ten or eleven o'clock in the evening (which might also be just fine with some employees). If, on the other hand, you want to celebrate properly, then you should switch to another week or even another month: A Christmas dinner (perhaps it is simply called the annual dinner then) can be organized just as well in November or in January.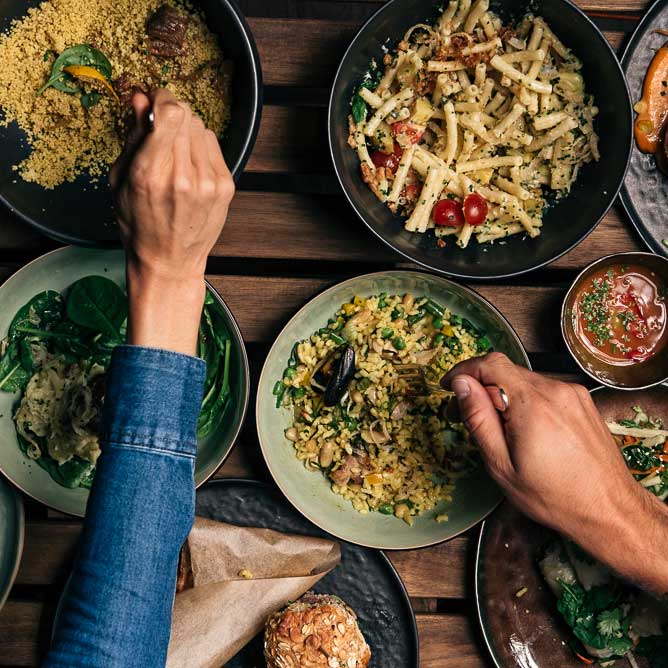 Tip 2: Try something new for a change
The obvious thing to do is to book last year's restaurant for the company Christmas dinner. It will probably be the same restaurant as the year before last year, and all the years before. It's convenient, and you know what to expect. On the other hand, you don't have to be surprised if the employees get bored at some point.
So: For a successful team event at the end of the year, you should try a new location once in while. In cities like Zurich, Bern, Basel or Lucerne, numerous new restaurants open every year. These not only guarantee an experience, but may have free space available when the long-established venues are booked up by regulars already.
Tip 3: Enable movement
Being forced to sit on the same chair for an entire evening can be quite exhausting and – depending on the person sitting next to you – a bit boring. A good location for a successful Christmas dinner therefore offers enough space for movement, for example an area with bar tables or an outdoor area. This way, during the course of the evening, you can chat with various colleagues, stretch your feet, air out your head or satisfy your nicotine needs. And if you want people to shake a leg at your company party, then you need additional space anyway.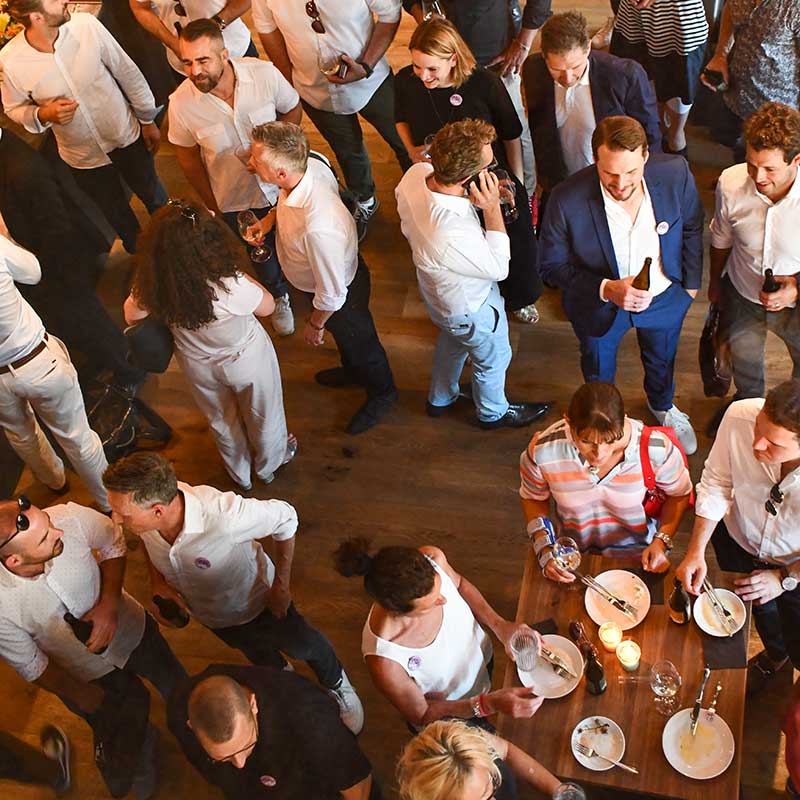 Tip 4: Prefer locations with public transport connections
As romantic as a forest cabin away from civilization may be: At the latest when it's time to go home, a restaurant with good public transport connections is a blessing. Firstly, employees without a car can get home at the desired time, and secondly, there's no need to worry about an intoxicated colleague getting behind the wheel after the party.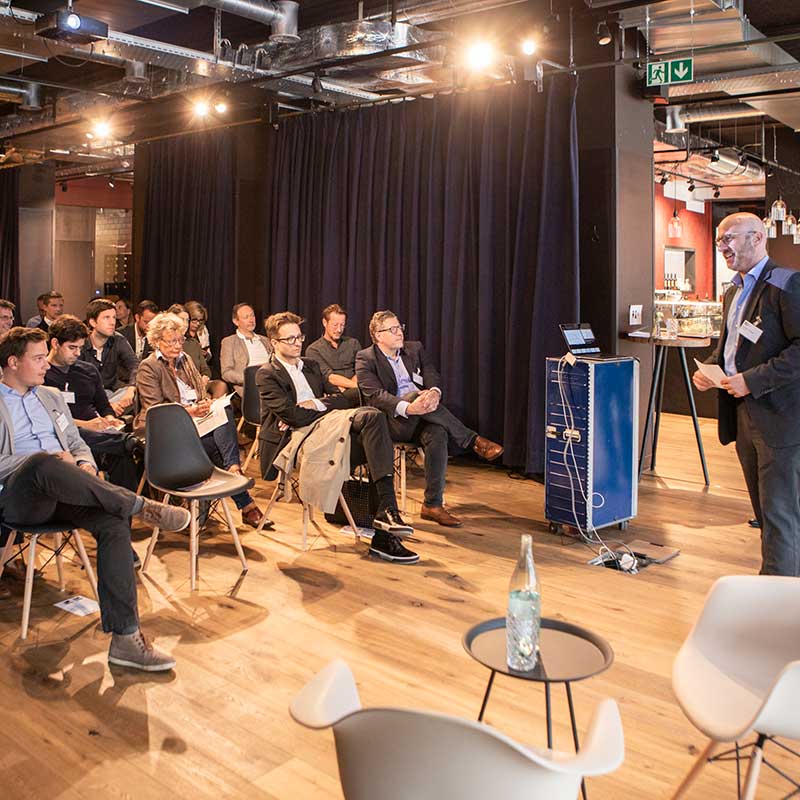 Tip 5: Check the sound system
You need a decent sound system for a Christmas dinner for two reasons: First, your boss will inevitably share a few thoughts with his valued employees, and that is better received (in the original sense of the word) if everybody understands him acoustically. And secondly, hardly any Christmas party can do without music – whether you hire a DJ, have a talented colleague perform, or organize a karaoke sing-along.
A good location therefore offers not only a good-sounding amplification system but also microphones for speakers and singers – plus a restaurant employee who knows how to use them and can provide support in case of any problems. Of course it is nice if these things are included in the room rental and are not charged extra at steep prices, as is unfortunately quite common.
Tip 6: Make sure the kichen is flexible
If your Christmas dinner should please everyone, the restaurant kitchen must be able to cater to different needs.
First of all, there are the vegetarians and the vegans who abstain from meat or any animal products: A restaurant should be able to offer them a full menu as well, instead of just presenting them with the side dishes of the meat course.
Then, more and more people have to deal with food intolerances. A good restaurant will be able to offer alternatives to people with lactose or gluten intolerance or a nut allergy (or at least provide them with reliable information about the ingredients of the dishes served).
And last but not least, there are employees who avoid certain foods or dishes for religious or cultural reasons.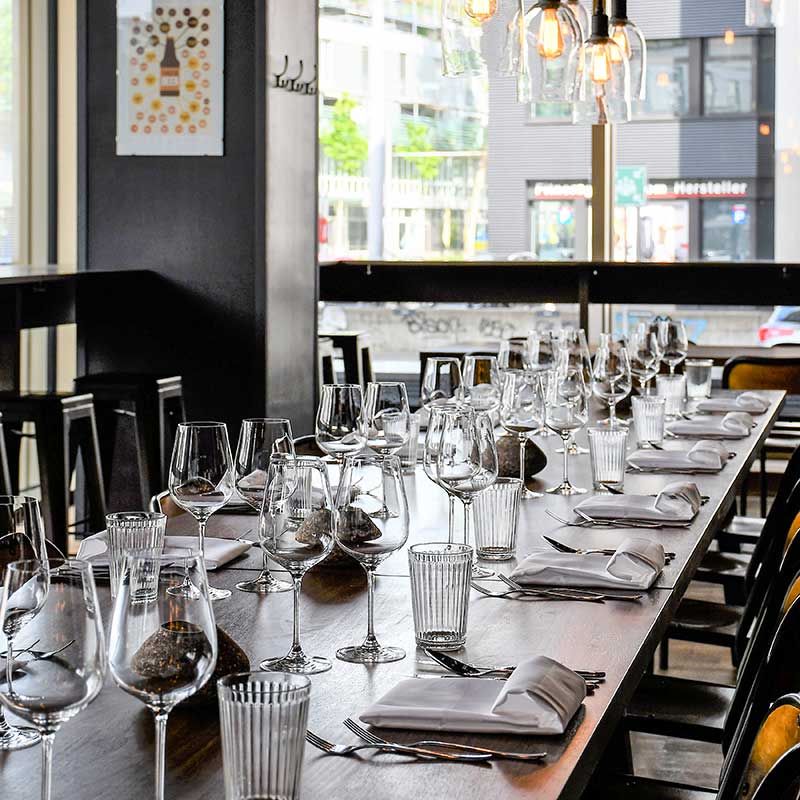 Tip 7: Create experiences
Often it is the seemingly small things that decide whether an event location works for a company celebration. It can be a spectacular view, it can be games (Töggelkasten, pool table, dart board, bowling alley), it can be a culinary specialty (cheese buffet, whisky bar).
What all these offerings have in common is that they create an experience that goes beyond just eating and drinking. A restaurant does not necessarily need to offer such things on its own, but at least allow them, as long as you organize them yourself or bring them along. This makes Christmas dinner a special occasion that employees will remember for a long time.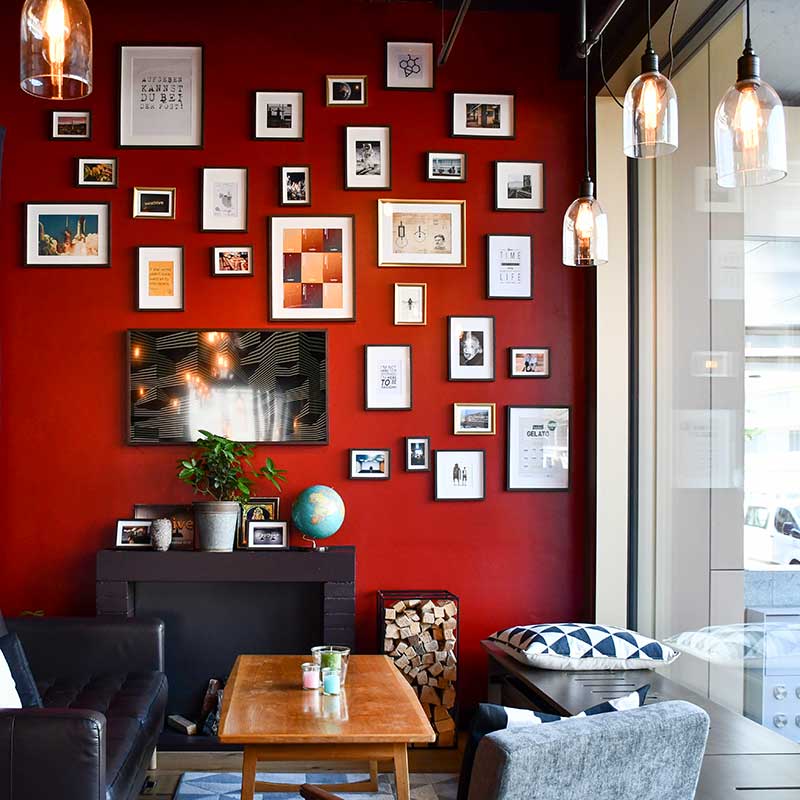 Tip 8: Ensure accessibility
If you have employees with a physical handicap, make sure that the restaurant meets the requirements for barrier-free buildings. Not only the access to the building must be accessible for wheelchairs, but also all routes inside the building must be designed for wheelchair users as well as other people with a mobility disability. This means: no level differences without ramps or lifts, sufficiently wide doors, no unusually high doorsteps.
Tip 9: Ask about suppliers
If it is a concern of yours that locally and seasonally produced food is put on the table: Also choose the restaurant for your Christmas dinner based on where it sources its ingredients. Many restaurateurs have caught on to this trend and are happy to provide information about where their meats, vegetables, cheeses or wines come from. And if they don't, then you also know where you stand.
Tip 10: Go for a test meal
Mediocre cuisine or poor service will spoil even the most cheerful Christmas dinner. If you are responsible for choosing the restaurant, then you should definitely make the effort to dine once in every restaurant on your shortlist. Don't announce this visit as a test meal, but go by spontaneously as a regular guest – this is the best way to get an authentic impression of the quality of the food and the customer orientation of the service staff.