What to consider when booking a meeting room or event location
Why should you rent a meeting room in Basel? Basel is an ideal place to meet other people: The city has an excellent infrastructure and is easy to reach by car, train or plane. Whether you are planning a client presentation, a board meeting, a workshop, an association meeting, a meeting, a conference or any other event: Basel offers numerous options for renting the ideal space for the purpose in question.
So what should you look for when booking a room? It's often the little things that make the difference. Price, location, size, technical equipment and services all play a role, of course – but for your meeting to be a complete success, more is important. Are you currently looking for a meeting room or event location? Then read on…
Rent premises for meetings, conferences, meetings: The location is key
The first thing to clarify when renting a space is: where should it be located? Basel offers many possibilities, but not all of them are easily accessible for everyone. This is especially true if participants are traveling from different parts of the country or even from different countries. It can be a challenge to find a location that is in the city center, easily accessible by public transportation, well connected to the highway, and has ample parking.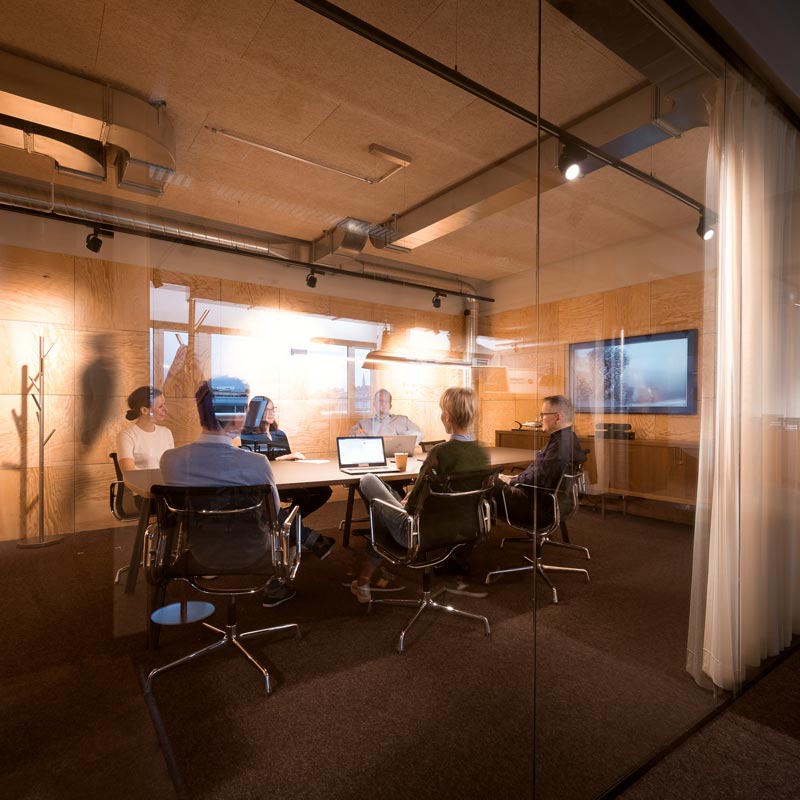 Conference and meeting rooms near the SBB train station are a good choice if your guests arrive by train or streetcar. From there it is not far to Basel's old town with its shopping and restaurants. Kleinbasel, where the Messe Basel exhibition center is located, is also easily accessible (see, for example, Rosental Mitte, where Westhive operates the Basel Rosental coworking space). A conference center on the city limits, on the other hand, might be an alternative if you're planning an event where most attendees will travel by car. Always keep in mind that Basel is divided into two parts: crossing the Rhine increases travel time and should therefore be kept to a minimum.
Plan for unexpected situations: flexible conference rooms and venues
To make a meeting, conference or gathering a success, you should book a room that can be flexibly adapted as needed. Perhaps your client is bringing a few extra people to the presentation? Be sure to book a meeting room that is large enough to accommodate additional seating. Does a speaker prefer U-shaped seating over classroom seating? Check to see if your room allows for multiple seating arrangements. Is there a possibility that a workshop will require working in small groups (break-out sessions)? Look for venues where space and equipment are not at a premium.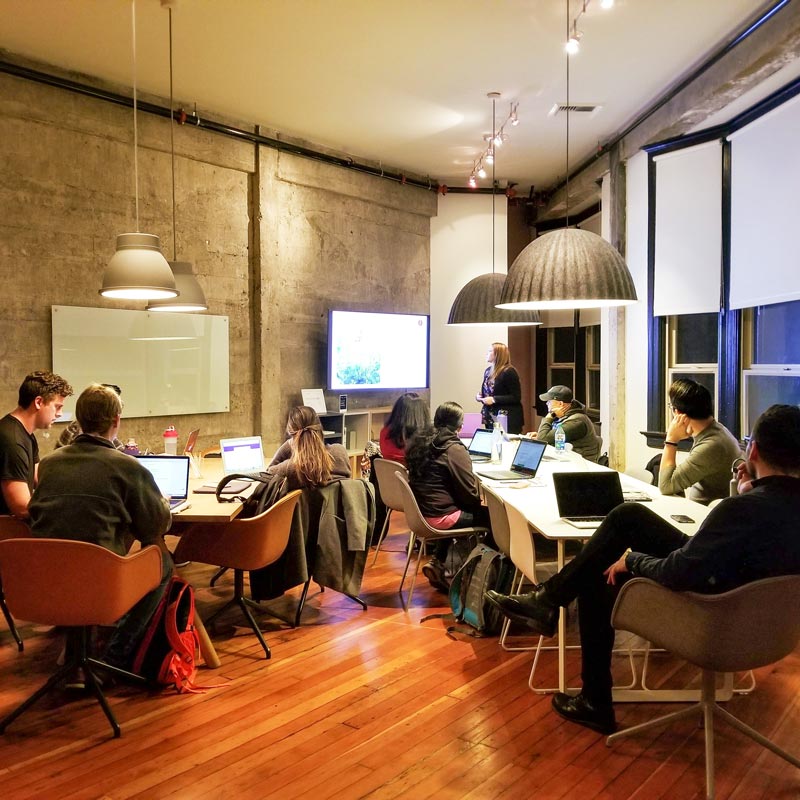 Modern equipment for virtual and hybrid meetings
Virtual and hybrid meetings became the new norm during the COVID pandemic, and they continue to be important. When booking a meeting room, always anticipate that some attendees will be online rather than in person. So also pay attention to the technical equipment in a meeting room and make sure it offers state-of-the-art video conferencing technology, high-quality WiFi and broadband Internet. Remember that audio quality is usually more important than video quality, even though it's called "video conferencing" – so make sure you have microphones and speakers. And if you have a particularly important meeting coming up: schedule a rehearsal to make sure the equipment works as expected. Facilitating a meeting can sometimes be a challenge – but your meeting room equipment shouldn't be. So always ask if technical support will be on site throughout the session so you can easily call someone if you have a problem.
Light, air and the proper temperature: What your participants really need
We often forget that the quality of a session also depends on the physical well-being of the participants. As human beings, we need the right amount of light, oxygen and warmth. Whether you are looking for a venue for a client presentation, an executive meeting, a team event, a strategy workshop, a training session or a sales seminar: Always consider lighting, ventilation and cooling/heating. The ideal meeting room offers daylight through windows that can be opened as needed, as well as blinds and dimmable artificial lighting.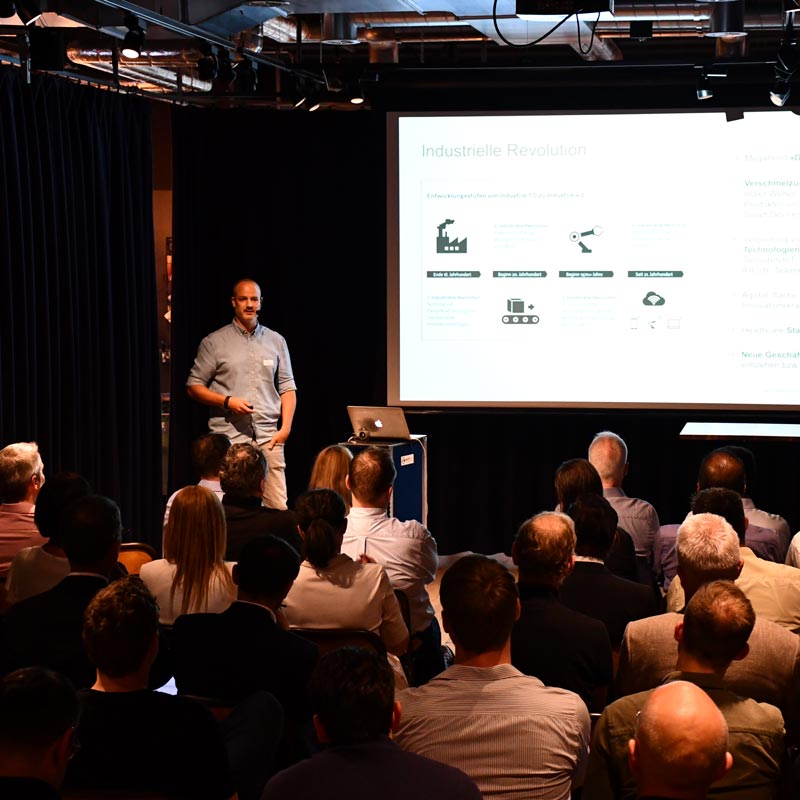 Prices are subject to change without notice: What you should look out for in terms of costs
Theoretically, renting a room for an event is quite simple: You pay a predefined price per hour or day. In practice, many things can affect what you end up paying. So always read the fine print to check if there are additional fees for technical equipment, tech support, drinks, catering or office supplies. And since things can change quickly in today's world, always ask about cancellation policies as well: How far in advance do you need to cancel your booking to avoid incurring charges, and what are the costs if you miss that deadline?
Checklist for renting a meeting room or event location in Basel
Capacity – Is the size of the venue sufficient to accommodate all attendees (even if you have unexpected additional guests)?
Location – Is the location easily accessible for all participants? Are there public transport stops and parking facilities nearby? Is the space in an environment that suits your event? What about accessibility for people with disabilities?
Price – What is included in the price when it comes to technical equipment, drinks, office supplies, etc.? What are the conditions for a refund if you have to cancel or postpone your meeting at short notice?
Flexibility – What if your meeting takes longer than planned? Can you easily extend your booking? And what if you need additional adjoining rooms that you didn't book in advance?
Equipment – Does the room offer a technical infrastructure such as video projector, large screen, video conferencing technology, audio system?
Catering – Is there at least water, coffee and tea available? Is there some kind of catering service where you can order croissants, sandwiches, salads or sweets in case you have a longer meeting?
Room layout – To what extent can you adapt the room layout to your specific needs? Can you move tables and chairs freely? What if you are hosting a workshop where participants break into smaller groups to discuss a topic?
Light & Climate – Can you achieve optimal lighting? Is daylight available? Are the lamps dimmable? Can you regulate the temperature in the room yourself? Are there windows that can be opened to let in fresh air when needed?