In economically uncertain times, companies try to save money. The focus is quickly on the number of employees. On the other hand, the second largest cost block, office space, is hardly ever cut. Long-term contracts of often 5, 10 or more years almost completely limit the leeway. This is reason enough to opt for a flexible model when an existing contract expires or when renting office space for the first time.
In the Anglo-Saxon world, but also in Scandinavia or the Netherlands, the coworking trend is already much more advanced than in Switzerland: Flexible workspace, also known as space-as-a-service, is already part of everyday life for over 50 percent of companies in some centers there. But the trend toward office space that can be rented flexibly is now gaining momentum in Switzerland as well. A few years ago, it was mainly startups and subsidiaries of foreign companies that were using flexible workspaces, but today Swiss companies are also increasingly opting for flexible office space. Corporations rent private, but flexibly leasable and terminable offices for entire teams, and some SMEs even rely entirely on flexible office space.
There are four decisive advantages that speak for a flexible office rental model in a coworking space:
1. Contractual flexibility
Pandemics, technological progress, regional or global crises – the world has become more unpredictable. As a company, it is difficult to make long-term predictions. Ambitious growth can turn out to be too ambitious overnight. Or – more pleasantly – you grow faster than expected. Both scenarios are poison for long-term space planning. Hybrid, flexible and mobile work arrangements further complicate planning. In the worst case, the office is always too small or too big. Flexible office space creates the necessary adaptability here. Both short- and long-term space requirements can be met flexibly – and the company only pays for what it needs.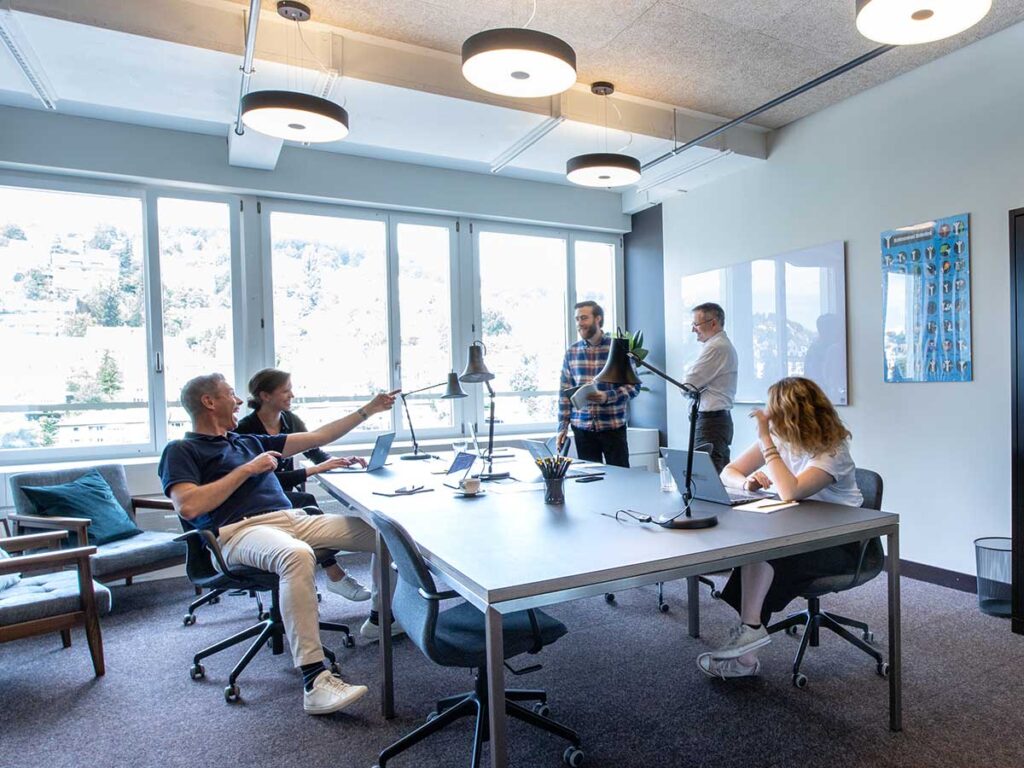 2. Equipment & Infrastructure
Flexible workspaces often have a manifold of infrastructure compared to traditional office space. Meeting rooms, conference booths, phone booths, focus zones – virtually any form of work and collaboration is made possible. And much more beyond that. Westhive, one of the largest providers of flexible office space in Switzerland, offers in-house restaurants, fitness rooms, showers, and even a gaming room for fans of video games. Few companies have a similar infrastructure – and struggle to get employees back into the office.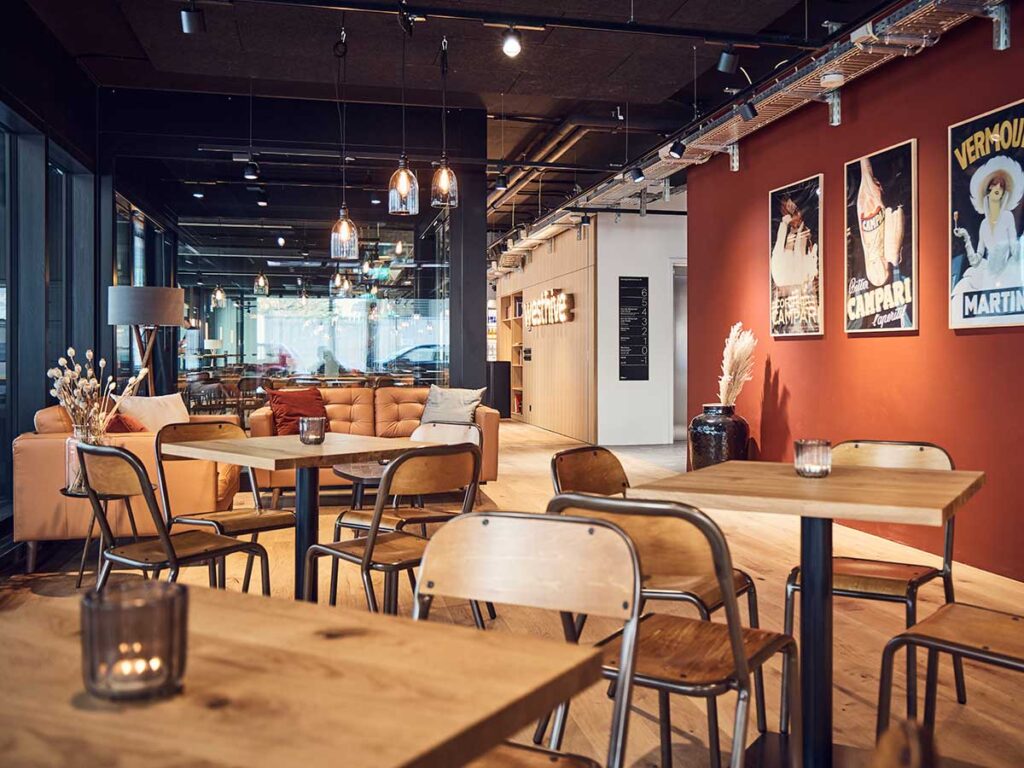 3. High Convenience
Office rent and office management require resources and time. Flexible office space, on the other hand, can usually be moved into without advance notice – and is managed by the provider. There is no need for maintenance, organization of consumables or contact with typical contact points such as janitors or administration. The resources that are freed up can be used elsewhere or are not needed at all.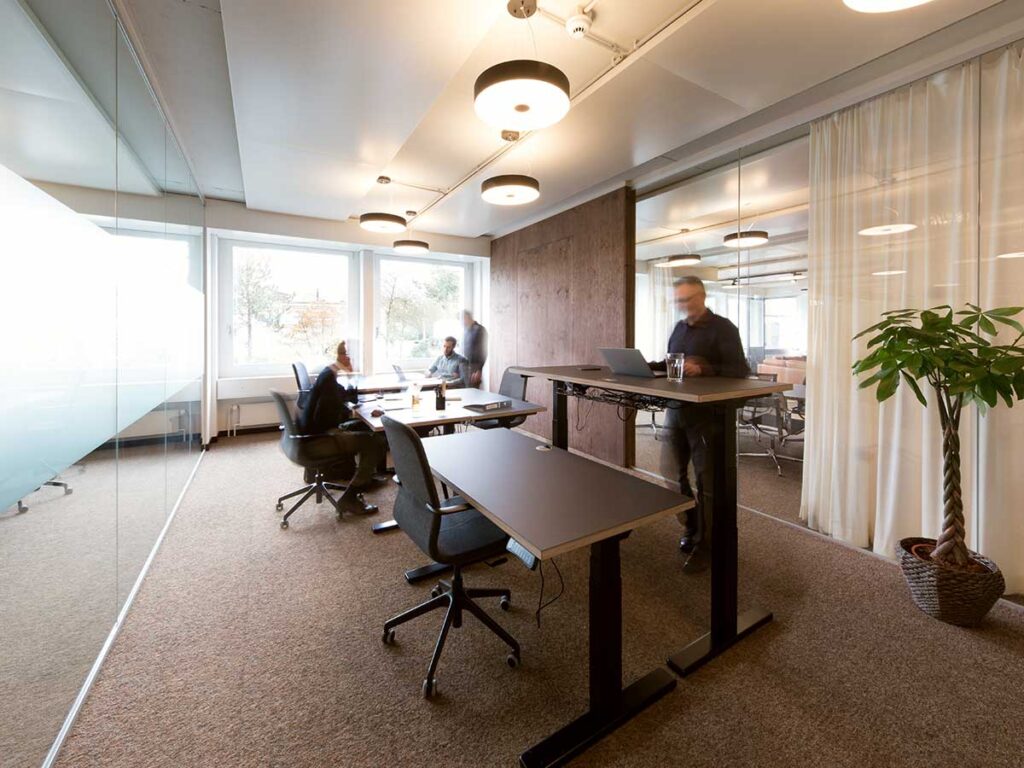 4. Lower costs
The costs of owning office space are often underestimated. In most cases, they amount to a multiple of the pure rent. In Switzerland, a fully equipped workstation for an employee costs around 1,500 to 2,000 Swiss francs, and even more depending on the location and the fit-out. By contrast, the costs for providers of flexible office space are significantly lower. A team office for 4 people at Westhive in Basel, for example, costs 3,400 francs. The price per workstation in such a private office is therefore 850 francs. Individual fixed spaces can even be rented for as little as 620 francs. Depending on the situation and requirements, this is significantly cheaper than the conventional rental model.
Conclusion: Flexibility, cost advantages and productivity
Flexible workspaces are in vogue. They offer flexibility in economically uncertain times. Companies can adapt the space requirements to their specific needs. In addition to the pure cost benefits, they offer many conveniences that employees appreciate and relieve the burden on management.
The advantages at Westhive
Short notice periods create flexibility.
The office adapts to the space required – you only pay for the space you need.
Expensive extras such as meeting rooms with equipment for video conferences are available "on demand".
There are suitable rooms for every work situation, from telephone booths to workshop rooms.
Amenities such as a restaurant, gym or showers